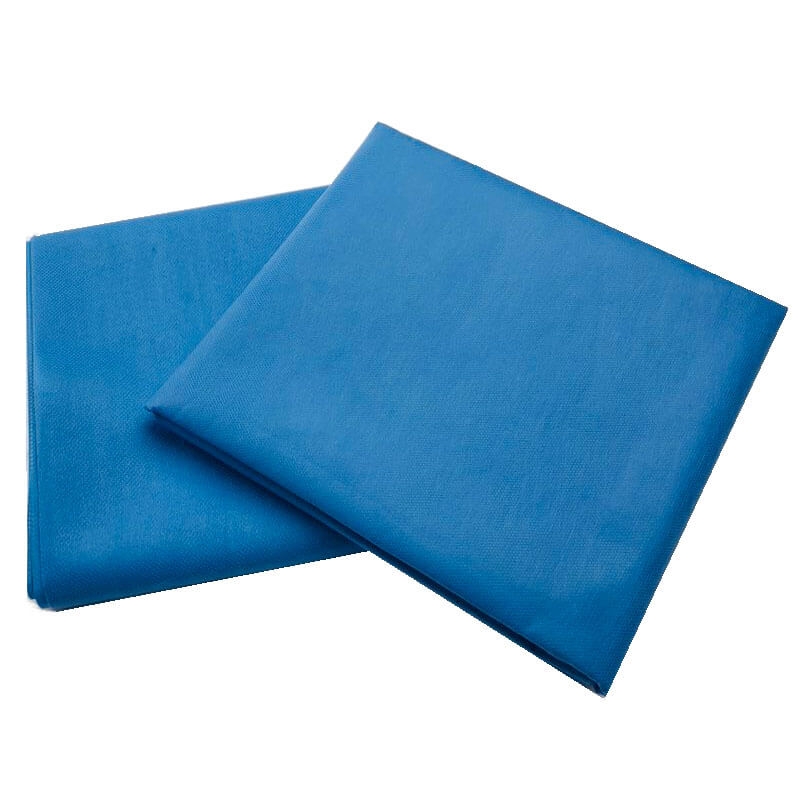 Hydrophilic PP+PE Waterproof Medical Bed Sheet
Product Specification:
Certification :

ISO13485,ISO 9001,CE

Model Number :

LTB161

Package Details :

Carton

Delivery time :

30 days after deposit
Product Details
Hospital Bed Sheets Disposable By Lantian Medical
Hospital bed sheets consists of 2 film, hydrophilic PP with 1 PE film. They laminated to each other by hot-melt technique. So, this hospital bed linen combines the ability of waterproof as well as water absorb. Thus, this hospital sheet can give your patients a dry and comfortable experience. It is very popular applies in patient rooms of hospitals and clinics for long term patient care.
Hospital Bed Linens Material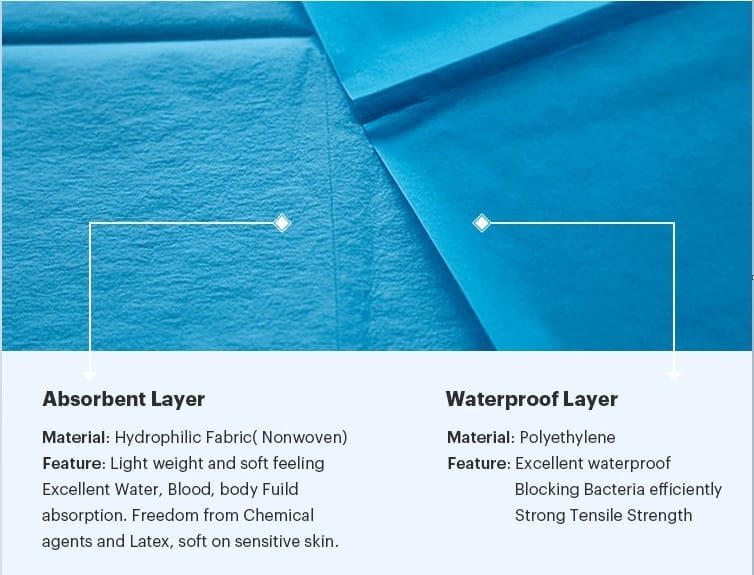 Hospital Bed Lines Features
1.Light weight and soft feeling
2.Consists of 2 film, hydrophilic PP with 1 PE film.
3.Free from chemical agents and latex, soft on sensitive skin
4.Excellent water waterproof and absorption
5.Blocking the transmission of bacteria
Hospital Bed Sheets Disposable Parameters
Material Structure: Hydrophilic PP with PE film
Color:Blue, Green, White or as request
Gram Weight:50g, 55g, 58g, 60g
Bed Sheet Size:150*180cm, 138*238cm or As Your Request
Pillow Case Size:50*70cm or As Your Request
Application fields:Hospital, Clinic, and Medical Range
Features:No fluorescence, Disposable, Soft, and Cheap
OEM and ODM: Acceptable
Tensile Strength: MD≥71N, CD≥19N(Distance:100mm,width:50mm, speed:300mm/min)
Elongation at break: MD≥15%, CD≥115% (Distance:100mm,width:50mm, speed:300mm/min)
Hospital Bed Sheets Disposable Picture Show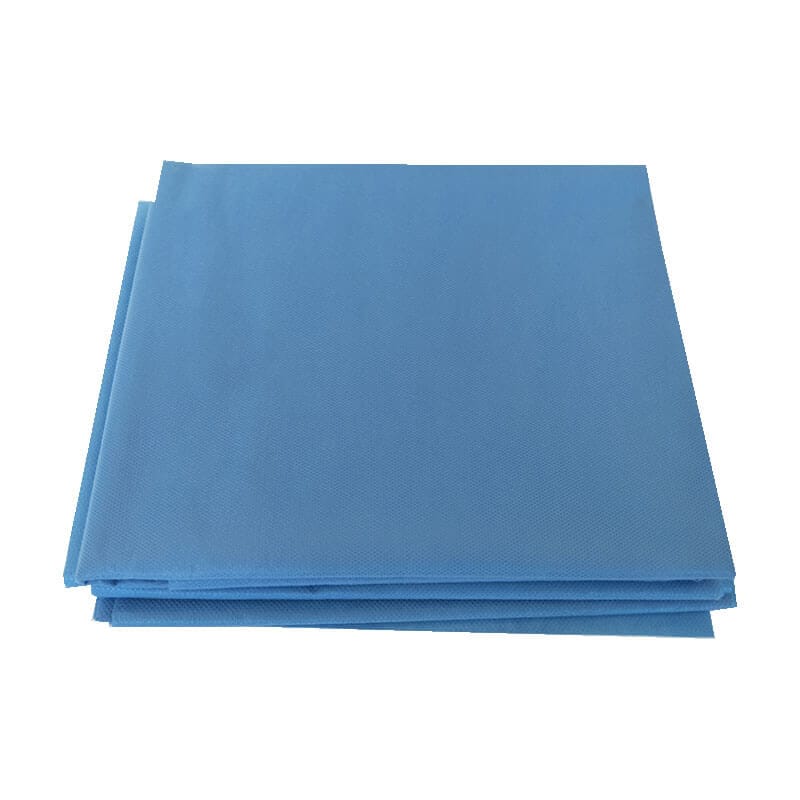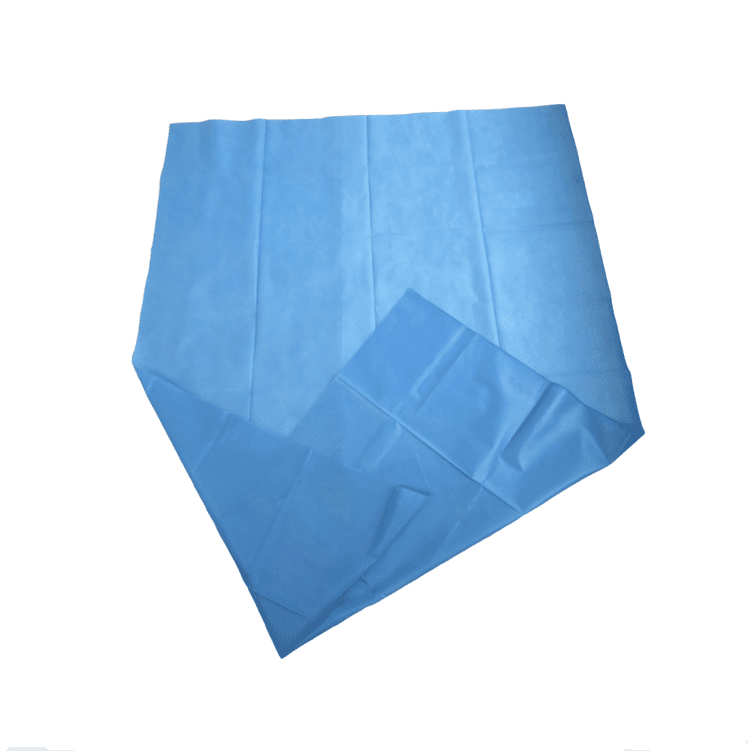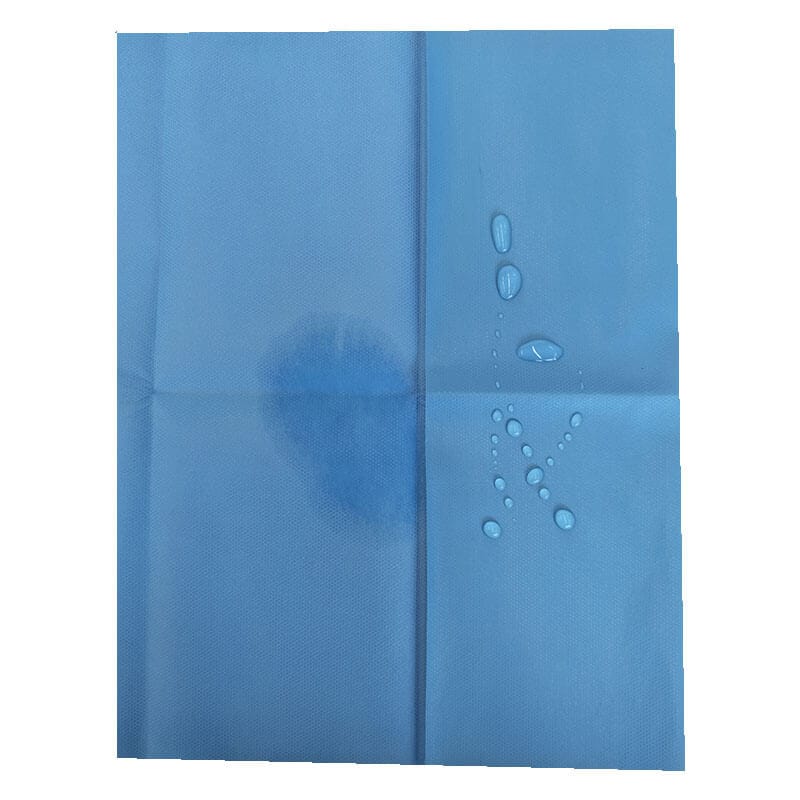 Hospital Bed Sheets Waterproof And Absorbent Video



FAQ
Q1: Does the medical bed sheet can be recycle?
A1: No, the medical bed sheet is a one-time use only and destroyed after use
Q2: What is the expeired date of the hospital bed cover?
A2: The asepsis term of validity is two years, and the case should be stored in a dry and normal temperature environment
Q3: How can I get hospital bed cover samples to test your quality ?
A3: Please offer us the exactly specific details, we will send samples to you for your options.
Q4: Can you make OEM or ODM service ?
A4: Yes, we can, please send us your design or your request, we can customize the drape according to your design.
Q5: Do you have CE Certificate ?
A5: Yes, we have. We have ISO 13485 and CE Certificate Directive 93/42/EEC quality certificate, Skin Sensitization and Skin Irritation Material Certificate.
Q6: Can the disposable bed sheet be biodegradable ?
A6:No, they can't. But we have disposable bed sheet which can be biodegrable.

May you like
Contact Us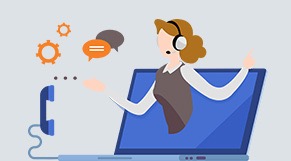 HENAN LANTIAN MEDICAL SUPPLIES CO., LTD.

Business Phone:

+86-371-89915256

Business Fax:

+86-371-89915262

Business Mobile:

+86 180 3787 8230

WHATAPP:

+86 180 3787 8230

Skype:

lantianmedical@gmail.com

Email:

info@lantianmedical.com